The King's Of The Stone Age - 9cd by Empress Valley (#EVSD 597/598/599, 507/508/509 & 166/167/168)
February 13th, 1975
Nassau Coliseum, Uniondale, New York, USA
Nassau Coliseum 1st Night (Disc 1,2&3)
Fighting Back At The Coliseum (Disc 7,8&9)
February 14th, 1975
Nassau Coliseum, Uniondale, New York, USA
Nassau Coliseum 2nd Night (Disc 4,5&6)
Disc 1 (56:42):
Introduction (1:44)
Rock And Roll (3:49)
Sick Again (6:23)
Over The Hills And Far Away (8:35)
In My Time Of Dying (11:39)
The Song Remains The Same (5:30)
The Rain Song (9:12)
Kashmir (9:48)
Disc 2 (55:13):
No Quarter (19:59)
Trampled Underfoot (8:18)
Moby Dick (26:55)

Disc 3 (79:37):
Dazed And Confused (42:21)
Stairway To Heaven (14:29)
Whole Lotta Love (5:47)
Black Dog (8:44)
Communication Breakdown (8:14)
Disc 4 (55:47):
Rock And Roll (3:56)
Sick Again (7:09)
Over The Hills And Far Away (9:29)
In My Time Of Dying (12:04)
Since I've Been Loving You (9:33)
The Song Remains The Same (5:29)
The Rain Song (8:05)
Disc 5 (67:00):
Kashmir (11:42)
No Quarter (22:43)
Trampled Underfoot (9:34)
Moby Dick (23:00)
Disc 6 (73:16):
Dazed And Confused (35:01)
Stairway To Heaven (13:52)
Whole Lotta Love / The Crunge (6:06)
Black Dog (7:51)
Heartbreaker (10:26)
Disc 7 (73:11):
Rock And Roll (5:32)
Sick Again (6:22)
Over The Hills And Far Away (8:34)
In My Time Of Dying (11:16)
The Song Remains The Same (4:51)
The Rain Song (8:33)
Kashmir (8:23)
No Quarter (19:36)
Disc 8 (76:27):
Trampled Underfoot (8:35)
Moby Dick (25:57)
Dazed And Confused (41:54)
Disc 9 (35:12):
Stairway To Heaven (13:22)
Whole Lotta Love (5:47)
Black Dog (8:02)
Communication Breakdown (7:59)
Sources: (Disc 1,2&3) stereo soundboard; (Disc 4,5&6) stereo soundboard; (Disc 7,8&9) stereo audience+mono audience+(maybe a third audience too)

Sound quality: (Disc 1,2&3) *****; (Disc 4,5&6) *****; (Disc 7,8&9) ***
Performance: *****

Notes:
the soundboard tape of the February 13th show is really a nice addition to the so-called Soundboard Revolution series. It has a superb audio quality and the concert is one of the best from the 1975 American tour. Ron Wood joins the band in the last encore, Communication Breakdown.
Nassau Coliseum 2nd Night is re-issue of St.Valentine's Day Massacre released in 2008 and the last three discs, housed in a single sleeve, contains the same discs of the old title Fighting Back At The Coliseum (with the mix of the audiece sources).
Packaging: box
the front and the back cover (box)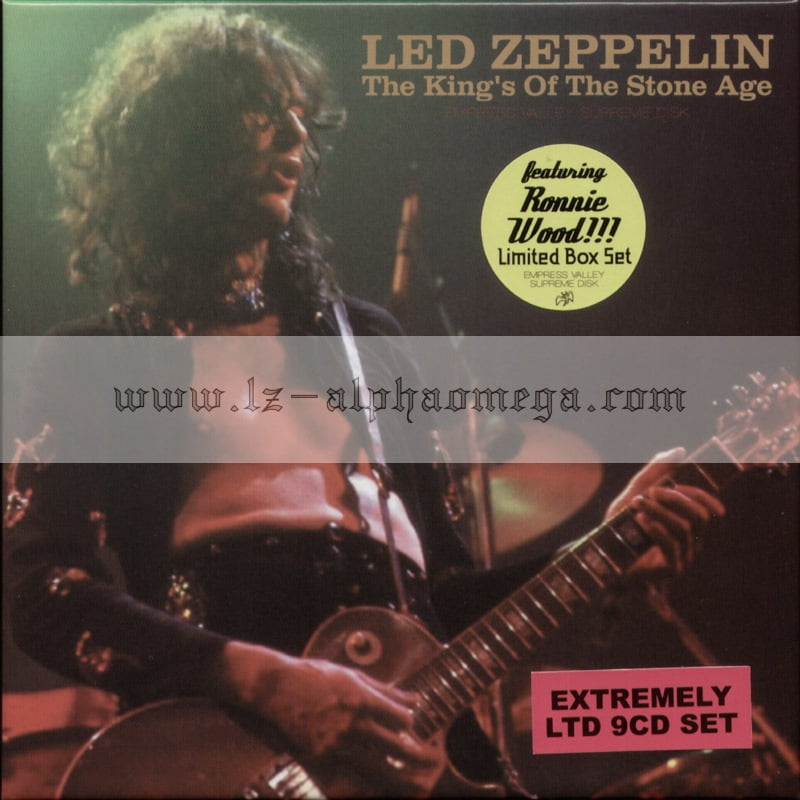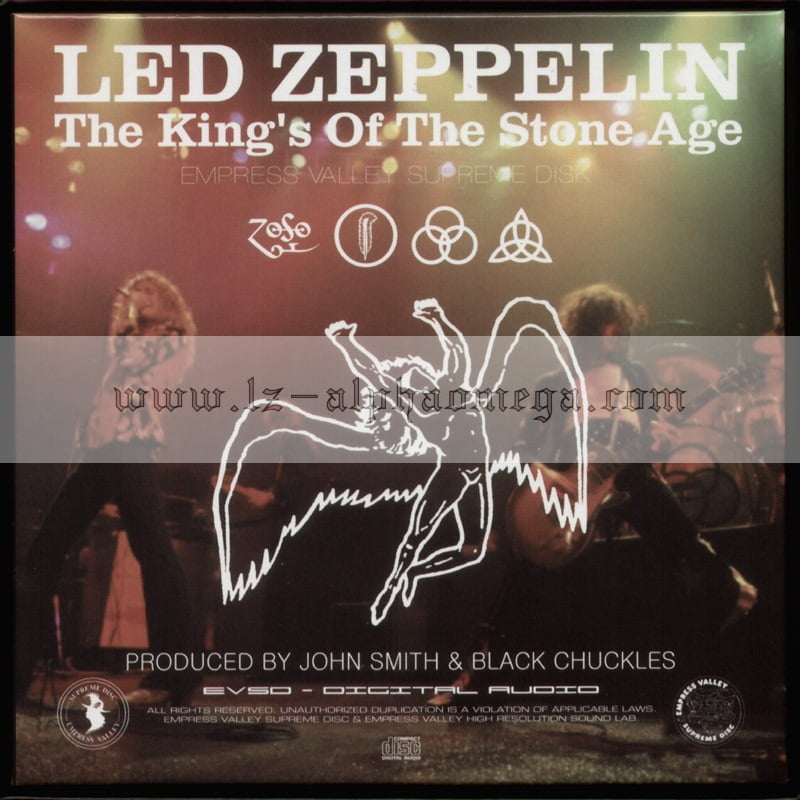 the front and the back cover of Nassau Coliseum 1st Night (gatefold sleeve)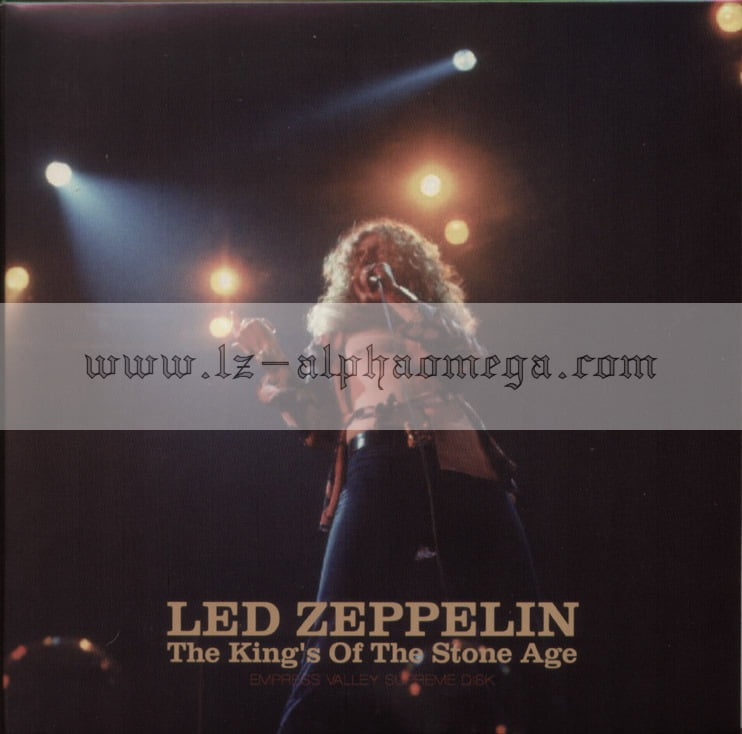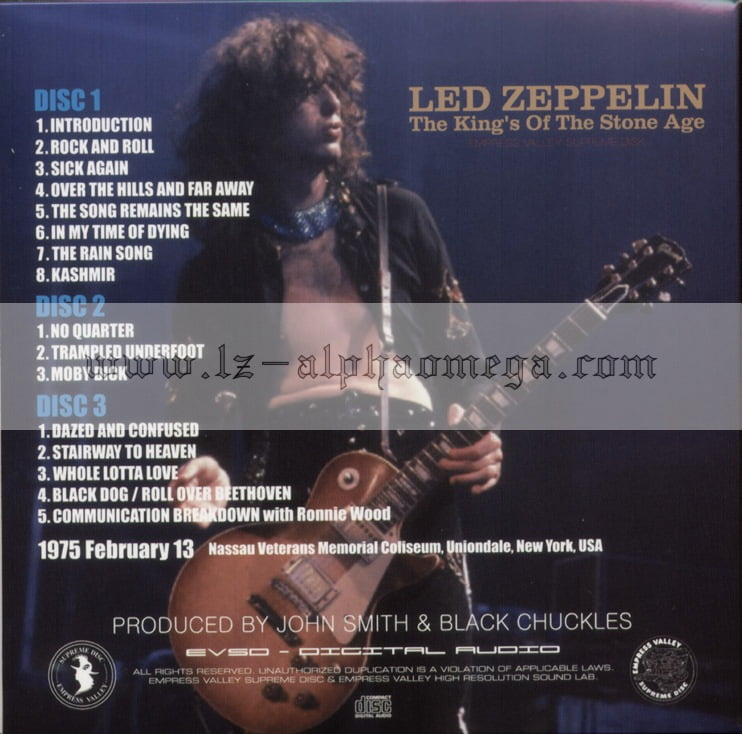 the front and the back cover of Nassau Coliseum 2nd Night (gatefold sleeve)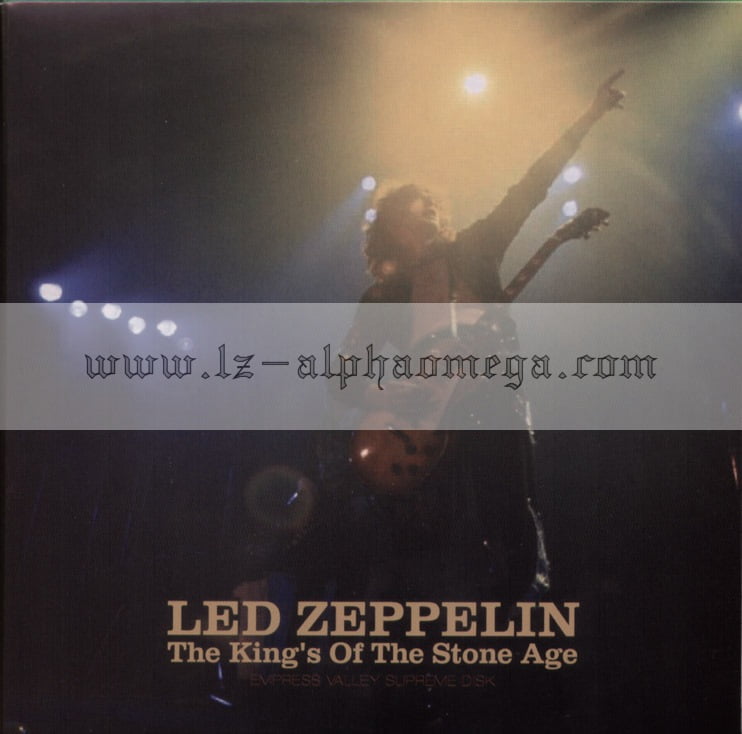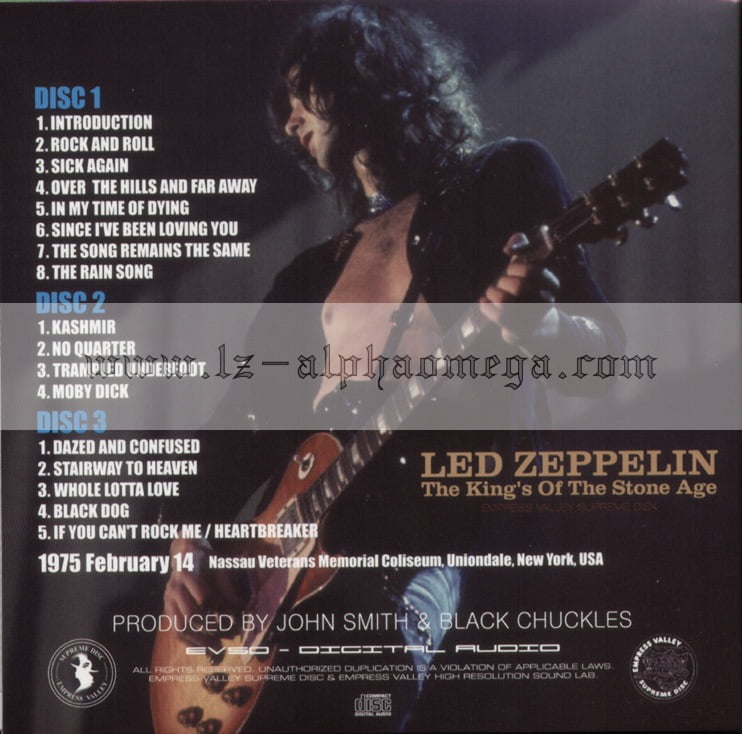 the front and the back cover of Fighting Back At The Coliseum (single sleeve)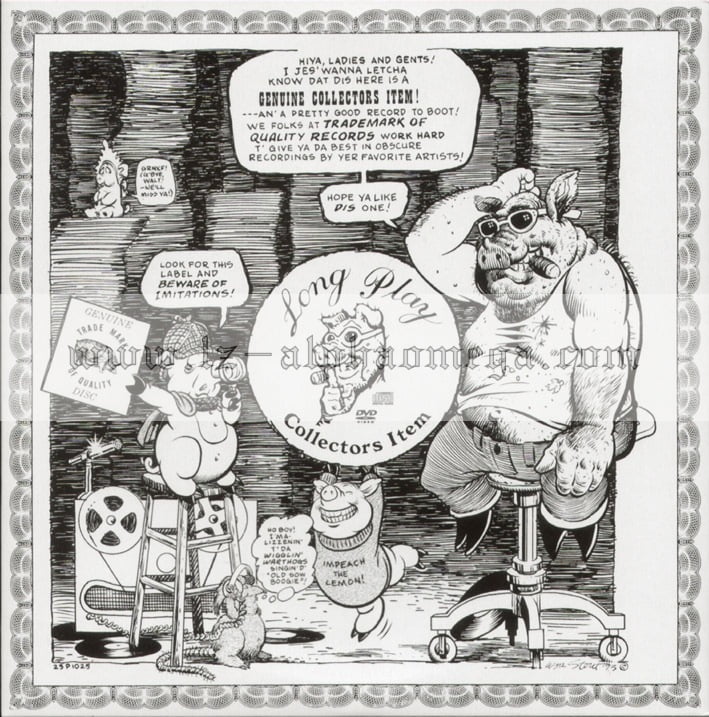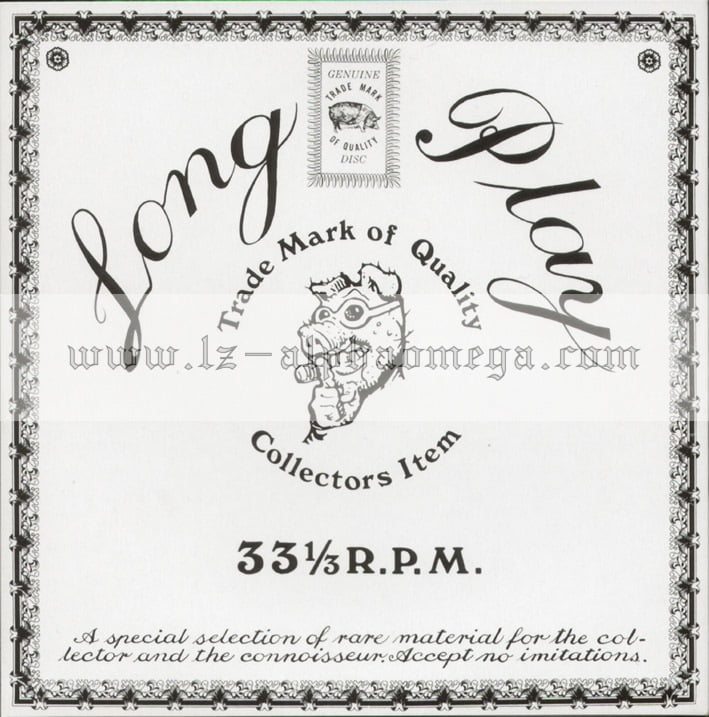 the insert